Why Work with a REALTOR®?
David Reddy, 2021 President, Lorain County Association of REALTORS®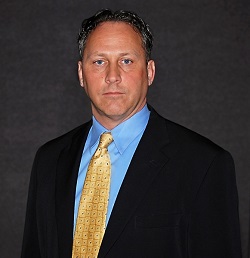 David Reddy LoCAR 2021 President
As part of LoCAR's continuing effort to inform the general public of real estate issues, the following article was submitted to the Morning Journal, The Chronicle-Telegram and LorainCounty.com:
There are approximately 3 million licensed real estate professionals in the United States, but only members of the National Association of REALTORS® (NAR), Ohio REALTORS® (OR) and the Lorain County Association of REALTORS® (LoCAR) can call themselves "REALTORS®."
Approximately 1.4 million real estate professionals have taken the additional step to join NAR, The Voice for Real Estate.
In Ohio, there are more than 30,000 REALTORS® (pronounced REAL-TOR). When choosing a real estate professional, look for the registered trademark, REALTOR®.
Unlike real estate practitioners who are simply licensed in Ohio to sell real estate, REALTORS® are members subscribe to a strict Code of Ethics and Standards of Practice.
The term REALTOR® stands for competency, fairness, high integrity, and moral conduct in business relations. REALTORS® pledge to adhere to NAR's strict Code of Ethics and Standards of Practice. Among other things, membership in NAR obligates them to be honest with all parties involved in a transaction, whether it is the buyer, seller, or cooperating agent.
The Code requires REALTORS® to identify and take steps to eliminate practices which may damage the public or which might discredit or bring dishonor to the real estate profession.
All new REALTORS® are required to take a minimum of two and a half hours orientation on the Code of Ethics. Existing members must take a refresher training course every three years.
REALTORS® enjoy advanced educational opportunities and training in real estate specialties that are not available to other licensees.
Most property transactions are complex procedures, requiring the knowledge and expertise of a real estate professional. There may come a time when you need the assistance of a real estate professional who is specially trained in a specific aspect of the business.
NAR offers advanced educational opportunities to its members that enable REALTORS® to present the public with such accredited sub-specialties as buyer's representation (ABR), residential real estate expertise (CRS), or Internet readiness (e-PRO).
Through membership in NAR's affiliated institutes, societies, and councils, REALTORS® devote themselves to continuous study of the most recent trends in their respective fields. The affiliates award specialty designations that recognize a member's advanced education and experiences in a particular discipline. Courses offered through the affiliates keep members abreast of developments in their specialized fields and better able to address industry issues.
REALTORS® are advocates for homeowners and homeownership at the national, state and local levels.
The REALTOR® organization is the ONLY national lobbying group that looks out for the interests of homeowners. Every year, REALTORS® lead the way on Capitol Hill, at the State House and in the corridors of City Hall to keep homeownership a top priority.
The industry's support for the mortgage interest deduction and other related policies helps to keep housing more affordable and makes housing a great investment; through sound housing policies, more home seekers than ever before are enabled to purchase a home of their own.
Remember, the next time you're in the market to buy or sell your home, contact a REALTOR® member of the Lorain County Association of REALTORS®. A REALTOR®'s knowledge about your local housing market is invaluable.
If you are thinking about buying or selling a home, contact a professional REALTOR® today. Members of the Lorain County Association of REALTORS® care about the community in which they live, work and support. Lorain County offers a wide variety of housing choices.
Do your research and take advantage of the many housing opportunities right here in Lorain County. We are fortunate to live in a region with such vast offerings. From big to small, country to city... it's available in Lorain County! Our proximity to highway and freeway access provides great commute options both east and west! Contact your LoCAR REALTOR® member today.
The National Association of REALTORS®, "The Voice for Real Estate," is America's largest trade association, representing 1.4 million members, including NAR's institutes, societies, and councils, involved in all aspects of the residential and commercial real estate industries.
The Lorain County Association of REALTORS® is one of more than 1,200 local boards and associations of REALTORS® nationwide that comprise the National Association of REALTORS®.
REALTOR® is a registered collective membership mark which may be used only by real estate professionals who are members of the National Association of REALTORS® and subscribe to its strict Code of Ethics. Not all real estate sales agents are REALTORS®. All REALTORS® are members of NAR along with their State and Local Association.