Ohio's July 2020 Home Sales
Laurie Brill, 2020 President, Lorain County Association of Realtors®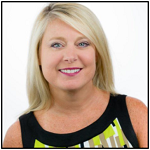 Laurie Brill 2020 LoCAR President
Activity in the Ohio housing marketplace heated up in July, as the pace of sales rose 8.6 percent from the level of closings that occurred during the month a year ago, according to Ohio REALTORS®.
"The Ohio housing marketplace displayed remarkable resiliency in July -- with both the level of sales activity and average price posted robust results," said Ohio REALTORS® President Chris Reese. "The market's positive results during the month is a welcome outcome following the slowdown that occurred following the onset of COVID-19 this spring and an indication that consumers understand and appreciate that housing is a solid, long-term investment.
"While historically low mortgage rates have helped spur interest in the market in the near term, we're also hopeful that we'll see an uptick in the number of homes listed for sale and an increase home construction to meet buyer demands."
July's average home price of $223,344 reflects an 8.6 percent increase from the $205,634 mark posted during the month last year.
Sales in July reached 17,006, an 8.6 percent increase from the 15,658 sales recorded during the month a year ago.
Through the first seven months of the year, sales activity has declined 3.2 percent from the level posted during the same period in 2019. Sales from January through July reached 85,562, slightly behind the 2019 mark of 88,352 sales during the period. The average sales price for the January through July period reached $205,248, a 5.9 percent increase from the $193,726 posted in 2019.
Around the state, 15 of the 16 markets tracked reported upswings in average sales price in July, while 12 posted gains in sales activity.
Data provided to Ohio REALTORS® by Multiple Listing Services includes residential closings for new and existing single-family homes and condominiums/co-ops. Ohio REALTORS®, with more than 33,000 members, is the largest professional trade association in Ohio.
REALTORS® are advocates for homeowners and homeownership at the national, state and local levels.
The REALTOR® organization is the ONLY national lobbying group that looks out for the interests of homeowners. Every year, REALTORS® lead the way on Capitol Hill, at the State House and in the corridors of City Hall to keep homeownership a top priority.
The industry's support for the mortgage interest deduction and other related policies helps to keep housing more affordable and makes housing a great investment; through sound housing policies, more home seekers than ever before are enabled to purchase a home of their own.
Remember, the next time you're in the market to buy or sell your home, contact a REALTOR® member of the Lorain County Association of REALTORS®. A REALTOR®'s knowledge about your local housing market is invaluable.
If you are thinking about buying or selling a home, contact a professional REALTOR® today. Members of the Lorain County Association of REALTORS® care about the community in which they live, work and support. Lorain County offers a wide variety of housing choices.
Do your research and take advantage of the many housing opportunities right here in Lorain County. We are fortunate to live in a region with such vast offerings. From big to small, country to city... it's available in Lorain County! Our proximity to highway and freeway access provides great commute options both east and west! Contact your LoCAR REALTOR® member today.
The National Association of REALTORS®, "The Voice for Real Estate," is America's largest trade association, representing 1.4 million members, including NAR's institutes, societies, and councils, involved in all aspects of the residential and commercial real estate industries.
The Lorain County Association of REALTORS® is one of more than 1,200 local boards and associations of REALTORS® nationwide that comprise the National Association of REALTORS®.
REALTOR® is a registered collective membership mark which may be used only by real estate professionals who are members of the National Association of REALTORS® and subscribe to its strict Code of Ethics. Not all real estate sales agents are REALTORS®. All REALTORS® are members of NAR along with their State and Local Association.