Your Guide to Negotiating an Offer
Ed Cyrek, 2019 President, Lorain County Association of REALTORS®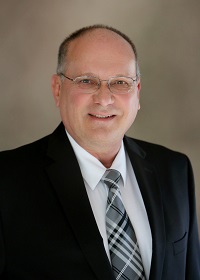 Ed Cyrek 2019 LoCAR President
When it comes to evaluating offers, what's good for the goose may not necessarily be good for the gander. One seller may be overjoyed with their offer, while another may be disappointed.
That means, in order to figure out whether an offer you receive is "good" ... and whether you should negotiate ... you'll need to do two things: Think back to your original goals, and ask yourself whether this offer helps you meet them. Get advice from your agent, who can help get the best deal for your specific situation, wants, and needs.
So what do you, the seller, need to know before negotiate with a home buyer? First and foremost, ask your REALTOR® they have the answers!
What's a Counteroffer?
When you receive an offer, you can accept it as-is, reject it outright, or make a counteroffer--a move that opens negotiations with the buyer.
Unless you're being offered an amount equal to or above the full listing price, many buyers expect you to make a counteroffer--which is why a lot of people make an initial offer that's lower than the asking price. And why a lot of buyers make an initial offer that's lower than what they're ultimately willing to pay.
What Should a Seller Prioritize?
Before you start negotiating, you'll want to know what you're hoping get from the buyer. Obviously, money is important. But it's not everything. There are other factors to consider when crafting a counteroffer, particularly timing.
So, sit down with your REALTOR® and have an open discussion about your goals. Do you want more money? A faster closing period? Fewer contingencies? When you review these types of questions with your agent before you respond to an offer, and have a crystal-clear sense of your priorities, the negotiation process will go a lot more smoothly.
Who Has More Leverage?
First, consider your position. How much negotiating power do you really have? The answer depends on several factors.
A lot depends on your local market conditions. If you're in a buyer's market--meaning the supply of homes exceeds demand from buyers--you may have to make some concessions to secure an offer. If you're in a sellers' market--and homes are flying off the shelves, selling at or above list prices--you may be able to persuade a buyer to offer more money for the house, for instance, or to let go of some contingencies (aka provisions that must be met for the transaction to go through).
Your timetable will also impact whether you have the upper hand. If you're not in a rush to sell, you may be free to negotiate more aggressively. If you're in a time crunch because, say, you already bought your next home and don't want to pay two mortgages at one time, your hands may be tied.
In any case: Ask your REALTOR® for advice. They can help you objectively assess your position and determine the right negotiating strategy.
How Long Can This Go On?
When you make a counteroffer, the buyer can either accept the new offer, reject it, or make a new counteroffer.
This volley can go back and forth, and potentially end in a stalemate--unless you or the buyer put an expiration date on your counteroffer. This can be a smart strategy for you as a seller because it puts pressure on the buyer to make a decision. It also gives you the ability to move on to the next bidder if the buyer tries to stall (chances are, they'll do this so they can look at more homes without giving yours up).
It's not unusual for the first offer to be best one--depending on market conditions, of course. And often, sellers see the most interest from buyers in the first month of the home being on the market.
If you get a good offer right off the bat, start negotiating. You may get a better offer. On the other hand, you may not.
Which Negotiation Tactics Are Most Useful?
The actual negotiation is the job of your REALTOR®, who will be experienced in real estate deal-making. That being said, you should still strategize before they make that counteroffer for you.
Here are five ways you can nab a better deal:
1) Avoid making an emotional decision.
2) Know your bottom-line.
3) Negotiate a "clean" offer. You want an offer with as few contingencies as possible, since contingencies give the buyer the opportunity to back out of the deal.
4) Offer a home warranty.
5) Don't overlook the closing date. Typically, the sale process — from accepting an offer to closing — takes about 30 to 45 days (sometimes a little longer). But in most cases, the faster you can close the better.
Should I Start a Bidding War?
If you have more than one offer on the table, you might be tempted to pit buyers against each other. However, this strategy can backfire. Buyers may walk away in frustration.
Rather than starting a bidding war, ask all buyers to come back with their "best and final" offer by a certain deadline (say, within the next 24 hours) and then choose the one that's right for you.
Remember: It's Good to Give and Receive
At the end of the day, receiving an offer is a good thing! It means you're getting closer to a sale. But, you may have to give a little in the negotiations, too. Keep your head on your shoulders--don't make an emotional decision--and you'll be all the more likely to get what you want.
Do your research and take advantage of the many housing opportunities right here in Lorain County. We are fortunate to live in a region with such vast offerings. From big to small, country to city... it's available in Lorain County! Our proximity to highway and freeway access provides great commute options both east and west! Contact your LoCAR REALTOR® member today.
The Lorain County Association of REALTORS® is one of more than 1,200 local boards and associations of REALTORS® nationwide that comprise the National Association of REALTORS®. The National Association of REALTORS®, "The Voice for Real Estate," is America's largest trade association, representing nearly one million members involved in all aspects of the residential and commercial real estate industries. Members of the Lorain County Association of REALTORS® care about the community in which they live, work and support.
REALTOR® is a registered collective membership mark which may be used only by real estate professionals who are members of the National Association of REALTORS® and subscribe to its strict Code of Ethics. Not all real estate sales agents are REALTORS®. All REALTORS® are members of NAR along with their State and Local Association.