Ohio's July Home Sales
Janet Beane, 2018 President, Lorain County Association of Realtors®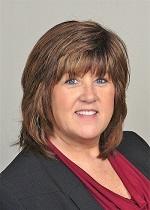 Janet Beane 2018 LoCAR President
The pace of homes sold across Ohio in July reached a best‐ever level for the month, increasing 2.6 percent from the rate posted a year ago and topping the month's prior record established in 2015, according to Ohio REALTORS®.
"The Ohio housing market heated up in July, as the rate of sales reached record levels," said Ohio REALTORS® President Tiffany Meyer. "Equally important, the marketplace continued to maintain a steady, healthy rise in the average sales price, an indication that consumers understand that housing is a solid, long‐term investment.
"Ohio's REALTOR® community remains hopeful that the marketplace will experience an uptick in the number of homes listed for sale in the coming months to ensure that the positive momentum that been established in terms of sales activity and pricing will continue moving forward."
July's average home price of $191,775 reflects a 5.7 percent increase from the $181,484 mark posted during the month last year.
Sales in July reached a seasonally adjusted annual rate of 152,091, a 2.6 percent increase from the 148,247 reached during the month a year ago. The July sales rate topped the prior best‐ever for the month of 148,650 set in July 2015.
The market also experienced a 1.9 percent increase in sales from the June 2018 seasonally adjusted annual rate of 149,278.
Around the state, 13 of the 18 markets tracked reported an upswing in average sales price during the month. Additionally, 12 markets posted gains in the pace of sales.
Data provided to Ohio REALTORS® by Multiple Listing Services includes residential closings for new and existing single‐family homes and condominiums/co‐ops. Ohio REALTORS®, with more than 33,000 members, is the largest professional trade association in Ohio.
Do your research and take advantage of the many housing opportunities right here in Lorain County. We are fortunate to live in a region with such vast offerings. From big to small, country to city... it's available in Lorain County! Our proximity to highway and freeway access provides great commute options both east and west! Contact your LoCAR REALTOR® member today.
The Lorain County Association of REALTORS® is an industry trade association representing licensed real estate sales agents in Lorain County who are members of the National Association of Realtors® (NAR) and the Ohio REALTORS® (OR). As members of NAR these licensed real estate agents have earned the REALTOR® designation and they pledge to protect the rights of homeownership and conduct their real estate business abiding by the NAR Code of Ethics.
The Lorain County Association of REALTORS® is one of more than 1,200 local boards and associations of REALTORS® nationwide that comprise the National Association of REALTORS®. The National Association of REALTORS®, "The Voice for Real Estate," is America's largest trade association, representing nearly one million members involved in all aspects of the residential and commercial real estate industries.
REALTOR® is a registered collective membership mark which may be used only by real estate professionals who are members of the National Association of REALTORS® and subscribe to its strict Code of Ethics. Not all real estate sales agents are REALTORS®. All REALTORS® are members of NAR along with their State and Local Association.