Ohio's 2017 Year‐End Home Sales
Janet Beane, 2018 President, Lorain County Association of Realtors®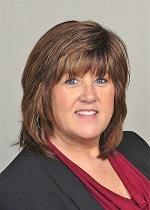 Janet Beane 2018 LoCAR President
The Ohio housing marketplace was extremely robust in 2017, as the sector established record‐setting levels in the rate of sales activity, average sales price and total dollar volume, according to Ohio REALTORS®.
Homes sales finished 2017 with a seasonally adjusted annual rate of 151,748, a 1.9 percent increase from the 2016 year‐end rate of 148,952. The average sales price across Ohio in 2017 reached $172,870, a 5.7 percent increase from the $163,510 mark posted during 2016.
"It was a remarkable year for the Ohio housing market, as we experienced record gains in sales and average prices," said Ohio REALTORS® President Tiffany Meyer. "Ohio's REALTOR® community played an integral role in helping people navigate the complexities of the home buying process and, most importantly, were trusted partners in making the dream of ownership a reality.
"The steady growth in sales over the past year, combined with the positive gains in average pricing, serves as a solid, stable foundation for Ohio's housing marketplace moving forward."
Sales in December reached a seasonally adjusted annual rate of 153,517, slightly ahead of the 153,477 level posted in December 2016. The market experienced a 4.4 percent decrease in sales from November 2016's seasonally adjusted annual rate of 160,511. Sales during December 2017 reached the highest level for the month since Ohio REALTORS began tracking Ohio sales data in 1998.
December's average home price of $170,706 reflects a 6.9 percent increase from the $159,655 mark posted in December 2016.
Around the state, 17 of the 18 markets tracked experienced an increase in average sales price for the year compared to 2016. Eight local markets showed a year‐end increase in sales activity compared to 2016.
Home sales during the fourth quarter of 2017 increased from the same three‐month period a year ago. Specifically, fourth quarter 2017's seasonally adjusted annual rate reached 156,726, a 2.9 percent increase from the fourth quarter 2016 mark of 152,294. Total dollar volume in 2017 reached a record‐breaking $26.5 billion, a 6.7 percent increase from the 2016 level of $24.8 billion.
Data provided to Ohio REALTORS® by Multiple Listing Services includes residential closings for new and existing single‐family homes and condominiums/co‐ops. Ohio REALTORS®, with more than 32,000
members, is the largest professional trade association in Ohio. The methods addressing OAR's reporting of home sales activity is available at www.ohiorealtors.org.
When the time comes to make the American Dream of homeownership a reality, make sure you utilize the expertise of a professional—a REALTOR® member of the Lorain County Association of REALTORS®. Worldwide technology and data exchange is a great tool, but you still need the expertise and local knowledge of a REALTOR®.
The Lorain County Association of REALTORS® is one of more than 1,200 local boards and associations of REALTORS® nationwide that comprise the National Association of REALTORS®. The National Association of REALTORS®, "The Voice for Real Estate," is America's largest trade association, representing more than one million members involved in all aspects of the residential and commercial real estate industries.
Remember, home ownership matters. Do your internet research and work with your "partner" in your search for that special home: Your partner … your REALTOR®.
REALTOR® is a registered collective membership mark which may be used only by real estate professionals who are members of the National Association of REALTORS® and subscribe to its strict Code of Ethics. Not all real estate sales agents are REALTORS®. All REALTORS® are members of NAR along with their State and Local Associations.