Internet and Housing
Janet Beane, 2018 President, Lorain County Association of Realtors®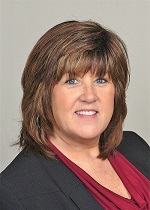 Janet Beane 2018 LoCAR President
Embracing technology and online resources is an integral part of how REALTORS® identify, market, and sell homes and ensure they are meeting the needs of their clients.
Members of the Lorain County Association of REALTORS® strive to keep up with the latest technology to enhance their business processes and profitability and help them connect with all parties in the real estate transaction.
Over the years, REALTORS® have invested a lot of time and millions of dollars in building online real estate technologies, and as a result, most consumers use the Internet to learn about homes for sale. Nine out of 10 recent buyers used the Internet in their home search.
Given the Internet's convenience and round-the-clock accessibility, it's not surprising that many home buyers first look online for properties and information when beginning their search. Most of those buyers then turn to a REALTOR® to help them realize their real estate goals; 90 percent of home buyers who searched for homes online ended up using a REALTOR® to purchase their home.
Some critics believe that, with its ability to disseminate and facilitate the exchange of information, the Internet should make buying a home more like buying an airline ticket. But homes aren't airline tickets or stock certificates.
Today's savvy consumers know a REALTOR®'s unique local market knowledge and real insights can't be replicated by online research.
Most buyers and sellers rely on and enjoy REALTOR®-supported online content and resources like multiple listing service websites and realtor.com to market and find properties.
Technology has transformed the way REALTORS® do business, but in real estate, high tech doesn't come at the expense of high touch. Advances in smartphones and social media have made it easier for REALTORS® to stay in touch with their clients, but at its core, residential real estate is still grounded in relationships.
Rather than displacing real estate agents, the Internet is actually helping connect them with homebuyers. More than ever before, home buyers and sellers are looking to REALTORS® for real insights and support to handle what is likely their most important financial transaction.
When the time comes to make the American Dream of homeownership a reality, make sure you utilize the expertise of a professional—a REALTOR® member of the Lorain County Association of REALTORS®. Worldwide technology and data exchange is a great tool, but you still need the expertise and local knowledge of a REALTOR®.
The Lorain County Association of REALTORS® is one of more than 1,200 local boards and associations of REALTORS® nationwide that comprise the National Association of REALTORS®. The National Association of REALTORS®, "The Voice for Real Estate," is America's largest trade association, representing more than one million members involved in all aspects of the residential and commercial real estate industries.
Remember, home ownership matters. Do your internet research and work with your "partner" in your search for that special home: Your partner … your REALTOR®.
REALTOR® is a registered collective membership mark which may be used only by real estate professionals who are members of the National Association of REALTORS® and subscribe to its strict Code of Ethics. Not all real estate sales agents are REALTORS®. All REALTORS® are members of NAR along with their State and Local Associations.