A Word from LoCAR's 2018 President
Janet Beane, 2018 President, Lorain County Association of REALTORS®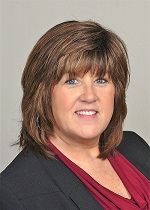 Janet Beane 2018 LoCAR President
As we welcome the New Year, I would like to take the opportunity to introduce myself. I'm Janet Beane and I have the honor and pleasure of serving as your 2018 President for the Lorain County Association of Realtors® (LoCAR).
LoCAR is an industry trade association representing licensed real estate sales agents in northeast Ohio who are members of the National Association of Realtors® (NAR) and the Ohio Association of REALTORS® (OAR). As members of NAR these licensed real estate agents have earned the REALTOR® designation and they pledge to protect the rights of homeownership and conduct their real estate business abiding by the NAR Code of Ethics.
The Lorain County Association of REALTORS® also represents Affiliate members. Affiliate members are professionals who provide important real estate industry support services such as, home inspectors, mortgage providers, title insurance companies, appraisal services, carpet cleaning and accountants, etc.
As a trade association promoting residential and commercial and the use of REALTORS® and our Affiliate members on both sides of the real estate transaction (selling and buying), LoCAR also provides many services to the community. For example, our Legislative Committee works with other groups monitoring regulations and public policy programs affecting the ownership of real property and our Community Outreach Committee assists local community programs and charities. We also promote special consumer programs that educate first time homebuyers.
The articles you'll see published in The Morning Journal and Chronicle-Telegram for 2018 will promote the important role of REALTORS® and the real estate industry in Lorain County. The articles will focus on the opportunities and trends within Lorain County to provide affordable housing (through either existing homes for sale or new construction) and to encourage first-time homebuyers, move-ups, commercial, agricultural, land and investors to see Lorain County as the place to live, raise your family and become involved in our communities. By working together to we can connect with our communities and add value to homeownership.
In regards to YOUR association in 2018, we will be utilizing social media via Facebook, Twitter and Instagram. So please, like us … follow us … to receive up-to-date industry information and upcoming LoCAR events.
When the time comes to make the American Dream of homeownership a reality, we will promote the utilization of a real estate professional — a REALTOR® and Affiliate member of the Lorain County Association of REALTORS®.
The Lorain County Association of REALTORS® is one of more than 1,200 local boards and associations of REALTORS® nationwide that comprise the National Association of REALTORS®. The National Association of REALTORS®, "The Voice for Real Estate," is America's largest trade association, representing more than one million members involved in all aspects of the residential and commercial real estate industries.
Members of the Lorain County Association of REALTORS® care about the community in which they live, work and support. Last month, through LoCAR's Community Outreach Committee, REALTORS® and Affiliate members, participated in the committee's Adopt-a-Military Family Program. Through generous donations, the Christmas wish list for a local military family of four was able to be filled … and more!
REALTORS® is a registered collective membership mark which may be used only by real estate professionals who are members of the National Association of REALTORS® and subscribe to its strict Code of Ethics. Not all real estate sales agents are REALTORS®. All REALTORS® are members of NAR along with their State and Local Associations.