Rate of Home Sales Across Ohio Reaches an All-Time High in November
Chad Schneider, 2017 President, Lorain County Association of REALTORS®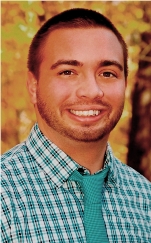 Chad Schneider 2017 LoCAR President
The rate of homes sold across Ohio in November reached a best-ever level, posting a 6.9 percent increase from the prior record-setting level reached during the month a year ago, according to Ohio REALTORS®.
"Home sales across Ohio in November were remarkably strong, as sales activity during the month reached an all-time high – besting any month since we began tracking data in 1998," said Ohio REALTORS® President Pete Kopf. "Equally important, the marketplace is continuing to experience a healthy, sustained increase in average pricing.
"Ohio's REALTOR® community is hopeful that we'll continue to see an uptick in the number of homes being marketed for sale so we can continue to build on the positive momentum that has been established during the first 11 months of the year."
Sales in November reached a seasonally adjusted annual rate of 160,511, a 6.9 percent increase from the 150,157 level reached during the month a year ago. The market also experienced a 4.3 percent increase in sales from the October 2017 seasonally adjusted annual rate of 153,882.
November's average home price of $174,689 reflects a 7.7 percent increase from the $162,152 mark posted during the month last year.
The previous all-time best sales month was attained earlier this year when the rate of sales reached 156,096 in March.
Around the state, 11 of the 18 markets tracked reported upswings in average sales price, while the rate of home sales increased in 10 markets compared to November 2016.
Data provided to Ohio REALTORS® by Multiple Listing Services includes residential closings for new and existing single-family homes and condominiums/co-ops. Ohio REALTORS®, with more than 32,000 members, is the largest professional trade association in Ohio.
The Lorain County Association of REALTORS® is one of more than 1,200 local boards and associations of REALTORS® nationwide that comprise the National Association of REALTORS®. The National Association of REALTORS®, "The Voice for Real Estate," is America's largest trade association, representing nearly one million members involved in all aspects of the residential and commercial real estate industries.
REALTOR® is a registered collective membership mark which may be used only by real estate professionals who are members of the National Association of REALTORS® and subscribe to its strict Code of Ethics. Not all real estate sales agents are REALTORS®. All REALTORS® are members of NAR along with their State and Local Association.