Record Number of Home Purchase Agreements Reached in October
Chad Schneider, 2017 President, Lorain County Association of REALTORS®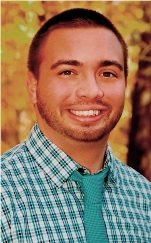 Chad Schneider 2017 LoCAR President
Ohio REALTORS® reports the number of single-family homes and condominiums put under agreement in October 2017 reached a best-ever level for the month, increasing 6.7 percent from the level posted during the month a year ago.
Ohio's October Pending Home Sales Index of 182.5, a forward-looking indicator based on contract signings, increased 6.7 percent from October 2016 (171.1). Activity in October rose 4.8 percent from the pace of agreements reached in September 2017 (174.0).
"The Ohio housing marketplace is continuing to show remarkable resilience, as the number of homes put under contract in October reached an all-time high for the month," said OAR President Pete Kopf. "The brisk rate of activity in October is a clear indication that interest in the housing market remains strong. The real estate profession remains hopeful the positive momentum that's been established across the Ohio market will continue moving forward."
Compared to 2008, a historically healthy market that marked the end of five consecutive record years for existing home sales and the onset of the recession, October's Index score of 182.5 marks an 82.5 percent increase.
A pending sale or a sale "under agreement" is when the buyer and seller agree on terms of the sale of a home and have a signed purchase and sale agreement, but have yet to close and be recorded as such.
Ohio REALTORS®, the largest professional trade association in the state with more than 32,000 members, is the only organization that compiles this state wide information from selected Multiple Listing Services each month. The tracking of "pending sales" provides reliable information about where the market is heading in coming months.
Remember, when you're ready to buy or sell your home, members of the Lorain County Association of REALTORS® is here to assist. They care about the community in which they live, work and support. Lorain County offers a wide variety of choices.
The Lorain County Association of REALTORS® is one of more than 1,200 local boards and associations of REALTORS® nationwide that comprise the National Association of REALTORS®. The National Association of REALTORS®, "The Voice for Real Estate," is America's largest trade association, representing more than one million members involved in all aspects of the residential and commercial real estate industries.
The Lorain County Association of REALTORS® offers a website that provides a complete listing of REALTOR® real estate brokerages in Lorain County, contact information for REALTOR® members, and industry associates. If you are a first time homebuyer or a repeat buyer consider www.MyNewCommunity.net or www.LoCAR.org as a good source for Lorain County REALTOR® information.
REALTOR® is a registered collective membership mark which may be used only by real estate professionals who are members of the National Association of REALTORS® and subscribe to its strict Code of Ethics. Not all real estate sales agents are REALTORS®. All REALTORS® are members of NAR along with their State and Local Associations.