Create a Home Inventory for Insurance
Chad Schneider, 2017 President, Lorain County Association of REALTORS®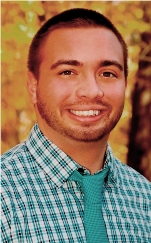 Chad Schneider 2017 LoCAR President
Create a home inventory before disaster strikes to make filing an insurance claim a smoother process.
Don't rely on your memory to keep track of your possessions. Create an inventory so you can know what's missing if you ever need to file a claim.
Experiencing a theft, flood, fire, or other casualty loss is devastating enough. Now imagine trying to list from memory for your insurance claim every single item that was damaged or destroyed. The task becomes less daunting if you create a home inventory in advance and keep it in a safe place.
Creating a home inventory can be done with pencil and paper alone, but a digital camera and camcorder make the job easier. Set aside enough time to review your insurance policies, dig up receipts, document your possessions, and figure out where you'll store your records.
A home inventory is essential and includes: Appliances, plates and glasses to collectibles, rugs and furniture. The average home is packed with an array of items collected over the years. And while you may be able to list many of them in a pinch, chances are you'd miss some important possessions if you ever needed to reconstruct your home's contents from memory.
But, your job doesn't end once you've compiled a home inventory. Be sure to compare estimated values to your policy's coverage to ensure that you'll be able to replace your belongings in case of damage or theft. Purchase additional coverage if the value of your possessions exceeds the limits on your home owners, flood, or other disaster policy.
Take photos and video of possessions
A picture can be worth more than just a thousand words–it can add up to thousands in cash if you ever need to file an insurance claim. Use a digital camcorder, camera, or your phone to take pictures of each room to document your belongings.
Home owners can literally walk from room-to-room and record narrative descriptions of items. You should note whether something is an antique, for example, or if it has other qualities that make it especially valuable such as the size of a television screen or the type of stones in a piece of jewelry. Get close-up shots of serial numbers on electronics, power tools and the like.
Filling in a printed checklist with serial numbers, brands, quantities and estimated values will prove indispensable if an insurance claim ever needs to be filed. The adjuster will likely ask for such a list and you can use the video or photos as proof of ownership.
Keep your home inventory safe
Of course, such documentation is useless if it's destroyed in a natural disaster, consumed by fire, or stolen along with your personal computer. Be sure to store the files on online backup services like Carbonite.com or iBackup.com in case your home is destroyed.
If you'd like to save the $10 or more per month these services typically cost, you could also save the files on a USB (thumb) drive that's kept in a safe-deposit box, at a relative's home, or in your emergency bag. The bag should include essentials your family needs in case you're forced to flee on short notice.
It's also a good idea to keep a file with receipts and any appraisals of valuable items you own. Store these documents off-site as well. Remember, the more documentation you have to prove what you owned and what it was worth, the easier the claims process will be.
And also remember, if you are thinking about buying or selling a home, contact a professional REALTOR® today. Members of the Lorain County Association of REALTORS® care about the community in which they live, work and support. Lorain County offers a wide variety of housing choices.
Do your research and take advantage of the many housing opportunities right here in Lorain County. We are fortunate to live in a region with such vast offerings. From big to small, country to city... it's available in Lorain County! Our proximity to highway and freeway access provides great commute options both east and west! Contact your LoCAR REALTOR® member today.
The Lorain County Association of REALTORS® is an industry trade association representing licensed real estate sales agents in Lorain County who are members of the National Association of Realtors® (NAR) and the Ohio Association of REALTORS® (OAR). As members of NAR these licensed real estate agents have earned the REALTOR® designation and they pledge to protect the rights of homeownership and conduct their real estate business abiding by the NAR Code of Ethics.
The Lorain County Association of REALTORS® is one of more than 1,200 local boards and associations of REALTORS® nationwide that comprise the National Association of REALTORS®. The National Association of REALTORS®, "The Voice for Real Estate," is America's largest trade association, representing nearly one million members involved in all aspects of the residential and commercial real estate industries.
REALTOR® is a registered collective membership mark which may be used only by real estate professionals who are members of the National Association of REALTORS® and subscribe to its strict Code of Ethics. Not all real estate sales agents are REALTORS®. All REALTORS® are members of NAR along with their State and Local Association.